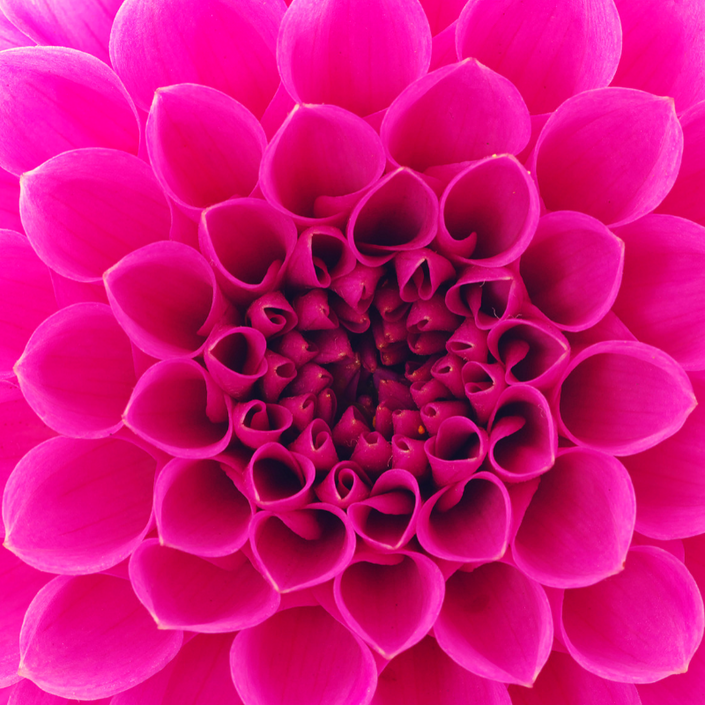 In today's rush we think too much, want too much, worry too much, and forget about the joy of just being.
Each of us desperately needs time to quiet the mind and reconnect with what really matters. We need space to let go of all that we carry: the tensions, the fears, the pain, the busyness of mind and body.
It's not about taking yourself out of a place; it's how you learn to access your inner resources and be at peace, wherever you are.
Does any of this sound familiar?
You feel stressed and overwhelmed with everyday life. Everything seems like a struggle and you don't have energy to truly enjoy your precious life.
The mind just does not want to stop. You experience a continuous struggle with intrusive thoughts and ruminations. Your mind seems foggy and fuzzy and it's difficult to focus on anything.
You experience psychological distress – including anxiety, depression, sleep disturbance or chronic pain. It seems difficult to manage your emotions, be at ease with your pain, and to let go of fears and anxieties.
You forgot that sparkle that makes you unique and magnificent. You lost the connection with your body, mind and heart, and the people you love most. You know that there is something more that you can offer to the world but don't know how to go back to your true nature.
You know about the benefits of mindfulness and you are interested to begin, deepen or sustain mindfulness in daily life. You don't have the budget or the time to travel to far-away destinations and you just want a simple solution in the comfort of your own home.
If you raised your hand to any (or all) of the above, you are in the right place.
The truth is…nothing changes if nothing changes… You need to commit to courageously do the inner work, to create outer change. You then go back into your life more renewed, more refreshed, and ready to engage.
I want you to take a moment to imagine that you could….

Experience unforgettable moments of relaxation and renewal. You discover peace and tranquility and find greater balance and wellbeing.
Conquer your thoughts and quiet the mind. You get out of your head, you begin to have more clarity and to tame your inner critic.
Connect with your creativity and inner wisdom. You turn into your ability to see, hear, smell, touch, and taste to bring about a sense of aliveness and awakening.
Discover real self-confidence through self-compassion. You begin to rewire your brain to love and compassion as a gateway to transform pain and challenging emotions.
Create a deeper connection with your body, mind, and heart. You slow down, listen to yourself, and take time for what really matters. You feel ready to connect and to engage with the word around you.
You can change course right now
Take a loooong breath in…
Take a loooong breath out…
And let me introduce you to my signature program:

Discover all the mindfulness tools and practices that I've taught to over 1000 students. These are the same practices that I use to restore my energy and balance, to clear my mind of thoughts, and to let go of fears and anxieties.
All practices are grounded in science and contain relevant cutting-edge scientific discoveries about the mind and the brain.
So what is this all about?
This unique, guided experience combines proven and science-based mindfulness meditation practices with breakthrough insights, contemplations, and creative techniques such as:
Body Scan Meditation
Mindfulness of Breathing
Mindfulness of Thoughts and Feelings
Light Yoga and Body Awareness
Mindful Colouring
Mindful Walking
Mindful Eating
Mindful Journaling
Compassion Meditation
Inquiring Practices
Let's get a closer look at what this experience looks like:
Homemade Mindfulness Retreat is an easy, step-by step retreat supported by audio guided meditations, video guided mindfulness practices, downloadable, printable handouts, and materials:
You get access to a variety of 15 Mindfulness Practices and Tools. You are never left alone to figure it out by yourself. All practices are guided and have clear instructions and explanations of their benefits. Some are practices that encourages concentration, other relaxation, and they are blended with creative and fun exercises and also short breaks.
You get the possibility to follow 2 proposed schedules for the retreat or to create your own version. Maybe you want to start with a light version of only 4 hours or a longer version of 8 hours or maybe you want to mix and match different practices and design your own personal retreat. In this way it makes it easier and more fun to repeat the retreat as many times as you want.
You can experience the retreat within your own home or in any other location. You do not need to travel anywhere to experience the benefits of the retreat. All you need is a quiet and cozy place and access to the course.
You can practice the retreat alone or why not, share this experience with family and friends. Imagine how mindfulness and silence can enrich your personal life and offer a meaningful, shared experience with those you love.
The retreat encourages silence and technological detox (except for the device that you use to access the course). Silence is therapeutic on all levels and at the same time it is a doorway to inner peace.
Want bonuses? You got it.
Registering for the Homemade Mindfulness Retreat, will not only give you access to all sections, videos, audios and materials but you will also get these bonuses, for free. Including…
A printable "How to Prepare for the Retreat" Guide and a "Check list" with everything that you need for the retreat day.
8 Downloadable Audio Guided Meditations and a downloadable Yoga Practice Video, so you can continue to practice mindfulness in your daily life.
You life is precious! Make time for yourself and for what really matters.
I wait for you inside the retreat.

About Mindfulness
Mindfulness is a natural quality that we all possess. It's available to us in every moment if we take time to appreciate it. Being mindful means paying close attention to what's happening in the moment - noticing what's happening inside your own body, inside your mind and also what is happening around you. Put simply, mindfulness is about being present and cultivating a mindset of being open, receptive, accepting and compassionate.
When we practice mindfulness we are practicing the art of creating space for ourselves.

About Silence
The medical establishment is just beginning to understand how this always on digital connection is destroying our health and emotional balance. Recent studies confirm that both external noise and digital noise hurt our focus and sleep and increase stress hormones, anxiety and depression. To add to this, there is also an internal noise coming from our constant internal dialogue, rumination and thoughts in our head. How often do you hear inner voices saying you're not good enough, not tough enough, not successful enough?
There is a deep strong desire that rises in each of us for actual silence, quiet contemplation, peace of mind and reconnection with our true nature.
Peace of mind is not a destination. It is always available to you, one breath at a time.
Let's begin this journey together.
Your Instructor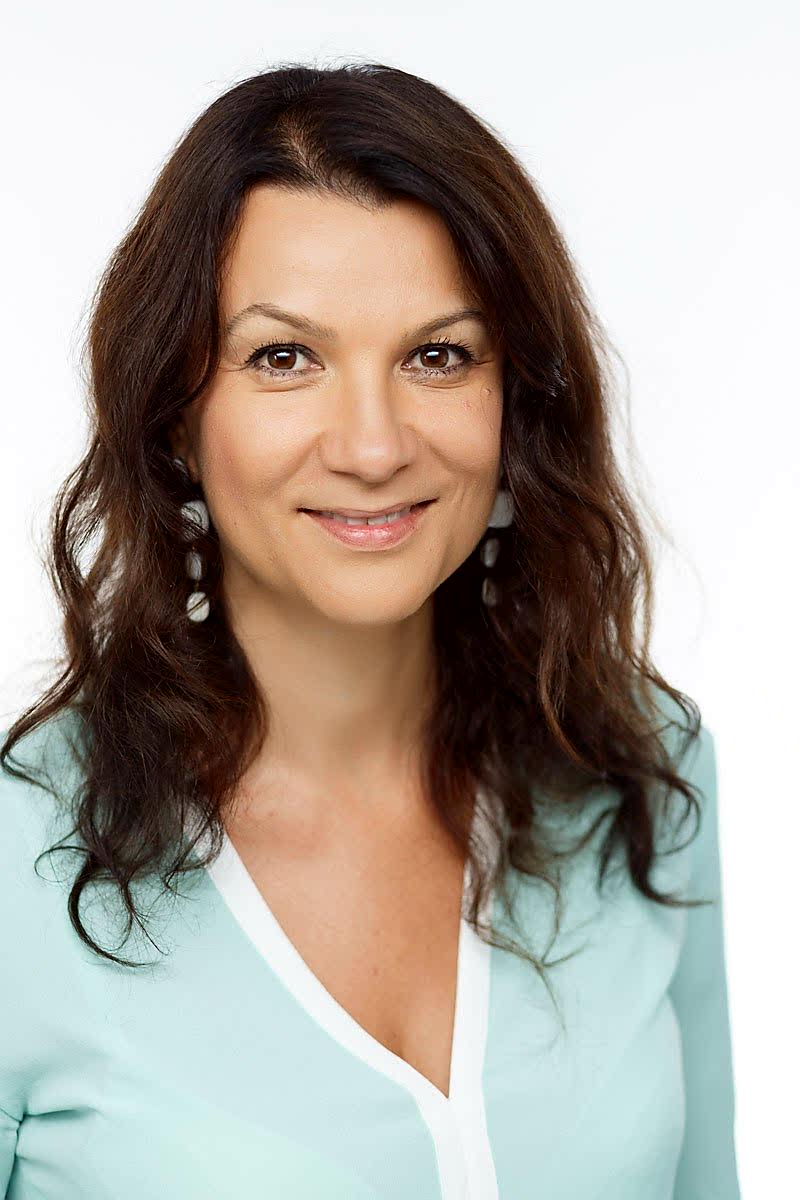 Hi, my name is Ela and I am a Psychologist and a Mindfulness Teacher. During my own journey in finding meaning and creating space in the middle of confusion, stress, and restlessness of modern life, I turned to mindfulness.
My mind transformed and my life changed in such a positive, beautiful way that I felt compelled to share my experience and knowledge of mindfulness with those looking to improve their quality of life personally and professionally.
Since the creation of my company, Mindful Brain in 2012, I have worked with numerous individuals and organizations, advising them on how to use mindfulness to optimize performance and improve quality of life through physical and mental well-being.
I am a certified MBSR and MBCT teacher and a certified teacher in mindfulness in education and in the workplace. I am a member of the Swiss Mindfulness Association and Mindful Brain has been given the EM-Fit Standard Quality Label for Mindfulness and Stress-Reduction Programs.

I look forward connecting with you.
Ela Amarie, Founder of Mindful Brain: https://themindfulbrain.net/
Testimonials:
"I've tried meditation before but never considered trying out a retreat – certainly not a silent retreat, at that! I am not the silent type, so I was a bit skeptical about the whole experience. Who would have believed me that what I've enjoyed and benefited from most was the silence itself. I also had a lot of fun with the creative practices and I've tried for the first-time mindful eating. The first night of the retreat was the best, most well-rested sleep I've had in a long time. Next time I'm planning to invite my girlfriends over and do the retreat together." Sandra V.
"I had a stressful, crazy month with a lot of pressure from work. Everything seemed to pile up. At home I have 2 small children, so silence is a rare commodity. I was just looking for some peace of my mind and to calm down. I sent my family to the zoo and decided to give mindfulness a try. I read a lot about meditation but I'm a total beginner. The Homemade Mindfulness Retreat was exactly what I needed. What I enjoyed the most was the variety of meditation practices the course introduced me to, as well as having all this time for myself. I felt relaxed and calm and I learned some useful tips on how to practice mindfulness in my very busy life." Marco T.
Course Curriculum
How to Prepare for the Homemade Mindfulness Retreat
Available in days
days after you enroll
Starting the Retreat - Introductory Video
Available in days
days after you enroll
Body Scan Meditation
Available in days
days after you enroll
Frequently Asked Questions
I do not have any experience in mindfulness or meditation. Is this retreat suitable for me?
Yes, you do not need any experience in mindfulness or meditation. All practices are suitable also for newcomers and beginners. They are simple, researched based mindfulness practices.
I have never been to a retreat. How do I know how to prepare for the retreat?
After enrolling you will find a downloadable printable document on how to prepare for the retreat. The most important part is your motivation and intention to slow down and to give yourself the space to reset and recharge.
I am not comfortable with silence, can I still enroll to the retreat?
Yes, I would encourage you to give it a try. Many people are concerned about silence, only to discover its therapeutic benefits. You may want to start with only a couple of hours of silence and build it up from there.
What kind of equipment do I need for the retreat?
At most you will need a quiet place, a yoga mat and a meditation cushion, comfortable clothing, access to a printer and access to the retreat. If you don't have a yoga mat or a cushion, you can use a simple banquet. If you do not have access to a printer, you can write down your schedule and read the other materials from your device.
When is the right time to do a retreat?
For the best outcome, plan the retreat during the weekend, a day off or holiday. It's helpful to get space and time away from life's everyday distractions.
I have some physical limitations. Is this retreat suitable for me?
Most of the practices require you to sit or lie down or to find your own suitable posture. The yoga practice is a gentle body awareness practice. However, you can skip yoga or practice only the exercises that you are comfortable with in this moment.
I do have a lot of experience with retreats, will I learn anything new?
Every experience is unique. During the retreat, the most important part is not necessarily learning new techniques and practices but learning more about ourselves and getting closer to who we really are. Being familiar with all these practices might even help you to have less anticipatory concerns about them and to go deeper and strengthen your practice.
For whom is this retreat not suitable?
If you experience severe mental health conditions please consult your doctor before enrolling to this retreat.
How long do I have access to the course?
After enrolling, you have unlimited access to this course for as long as you like - across any and all devices you own. You will also be able to download 8 audio guided meditations and the yoga video so you can continue to practice in your daily life.
What if I am unhappy with the course?
If you finish the retreat and don't see any results, you get a full refund within 30 days of purchase.
I would like to offer this retreat as a gift. What should I do?
Sharing is caring and what other better idea for a gift than the gift of time and rejuvenation. Write to
[email protected]
and I will give you more details.
How can I get help if I have other questions?